Czech Auto Sector: Targeting Lithium
Reading Time:
4
minutes
One of the biggest car manufacturers of the world, the Czech Republic has a lot to lose if it does not adapt to the fundamental changes of the auto industry. But the country is confident it can host one of the gigantic battery plants of Europe, capitalizing on its skilled labor, increased R&D spending, and its lithium mine.
Few outside Europe would guess, but the smallish Czech Republic, with only 10.6 million citizens, is the world's 13th largest car producer. Per capita, only Germany, France and Spain make more cars in Europe. According to Czechinvest data from 2019, the auto industry accounts for more than 9% of the country's GDP and 24% of Czech exports. About 1.4 million passenger cars are produced yearly in Czechia.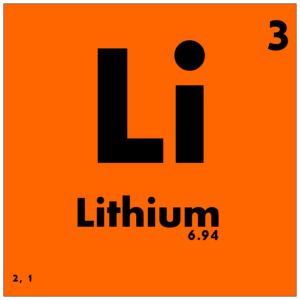 The country is home to three main vehicle manufacturers: Škoda (owned by Volkswagen), Toyota and Hyundai. Members of the so-called Automotive Industry Association (AIA) – all companies in the automotive sector and their suppliers – employ more than 133,000 people in the Czech Republic. The average salary within the industry is nearly EUR 1720/month, which is more than 30% above the national average. Changes in automotive production usually have a multiplier effect on the broader economy – upstream businesses like textiles, steel or chemicals and downstream companies in mobility and repair services or ICT. According to a study by Deloitte, about 1.4 million people have a connection to the car industry in Czechia.
The country's political stability, its central location in Europe, combined with a highly developed supply system and skilled labor force, are all key to understanding the success of its auto industry. Still, despite the successes, the sector has an urgent need to transform due to EU emissions regulations and the EU's planned transition to a green economy.
According to Deloitte's analysis, in a best-case scenario, if car producers and their suppliers can manage a smooth transition from fossil fuels, Czech GDP will rise by 5.7% and an extra 200,000 jobs will be created. In a second scenario, where car production is preserved but combustion engines will be replaced by imported electric engines, GDP may still rise by 3.1%. But in a worst-case scenario, if car producers in Czechia are not able to withstand global competition or if the production of electric vehicles is concentrated elsewhere, GDP could decline by 25% and unemployment could rise to 28%.
High on the agenda of the next government

The stakes are high and car companies have already realized the urgent need to transform their businesses. In 2019, research and development accounted for almost one-third of the industry's investment in Czechia, totaling EUR 500 million. Škoda, part of Volkswagen group, announced investments of EUR 2.5 billion in the next five years, with more than half of those funds going into electromobility. The company says that its core market in Europe in future will be electric, and it has already started production of the all-electric Enyaq iV model, which is a version of Volkswagen's ID.4. By 2025, Škoda plans to offer six fully electric vehicles and another four plug-in hybrid and hybrid models.
Hyundai and Toyota also both have ambitious plans for a green future. Hyundai has earmarked EUR 25 billion for future technology worldwide and is negotiating with Apple to cooperate on developing a self-driving car. The investments will also reach the plant in Nošovice, Czechia, which is the only Hyundai plant in the EU. Toyota plans to expand its factory in Kolín to produce its hybrid Yaris model. As the world's biggest automotive company, it has huge investment plans in hybrid and EV technologies and a Czech plant will be one of the beneficiaries.
The current Czech government is working hard to keep big car producers satisfied and in the country. Prime minister Andrej Babiš is trying to persuade Toyota to expand its investment and start manufacturing hydrogen-fuelled cars. This could help the government's plan to significantly improve the country's hydrogen transport infrastructure.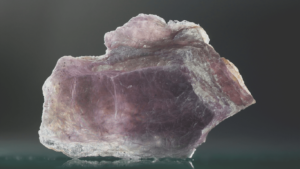 It would also like to lure one of six massive VW battery factories to the Czech Republic. Škoda has already expressed a strong interest in building the plant as expressed by Škoda CEO Thomas Schäfer: "It is the right place to do it for many reasons. Not least logistically, because we are in the heart of Europe, close to many automotive countries around us, so I believe it's a great location – and there's lithium in the Czech Republic." Each of the VW Group's new facilities is targeted to have an annual production output of 40GWh, adding up to a total European capacity of 240GWh. The group has already said one of the unconfirmed sites will be in Eastern Europe – suggesting Škoda could be named as a battery producer.
Czech conglomerate ČEZ Group (70% of which is owned by the state) has also expressed plans to build a car battery factory in Czechia. According to industry minister Karel Havlíček, both VW and ČEZ projects are closely related and the government strongly supports them.
The Škoda CEO's mention of lithium refers to the Cínovec project, which is believed to be the largest deposit of battery metal in Europe and which could make Czechia the 5th largest producer in the world. ČEZ has already invested EUR 29.1 million in a 51% share in Geomet, which is the owner of the project licenses. Cínovec is now fully funded up to the decision to commence construction, paving the way for the project to become the first EU producer of battery-grade lithium from a local mine. Construction is expected to take two years.
The government also needs to do its bit to ensure the smooth transformation of the automotive industry. According to the National Plan of Clean Mobility, the country will need at least 11,000 charging points by 2025, of which only 1,000 are operational. It is also unclear whether the government will arrange tax relief for producers of electric or hybrid vehicles, or whether the state will support private buyers of these cars.
Building adequate infrastructure and determining the proper form of state support for the green car industry will be one of the most urgent tasks for the next government, which will be elected this autumn.