Estonia a digital haven for Brexit refugees
Reading Time:
3
minutes
Since Britain voted to leave the EU in 2016, hundreds of UK-linked entrepreneurs have taken up e-residency in Estonia. From the moment it became clear that the UK have voted to leave the EU, the small Baltic country has been enjoying this Brexit benefit. Prime Minister Kaja Kallas is only too happy to add these companies, keen to retain single market access, to Estonia's balance sheet.
"When the UK voted to leave the European Union, many British friends took up our e-residency services," Prime Minister Kallas said in September. Two months on, 721 e-residents with UK links or 19% of all recent applicants, have registered new businesses in Estonia.  The UK is now the eighth country in the rankings, Katrin Vaga of Estonian company E-residency, told the Central European Times. Some of these are Brits who no longer reside in the UK, or residents of Britain who are not citizens, she underlined. In Q2 2021, UK e-residents generated EUR 5.5 million in turnover, and in the 12 months up to and including June 2021, they paid around EUR 400,000 in taxes.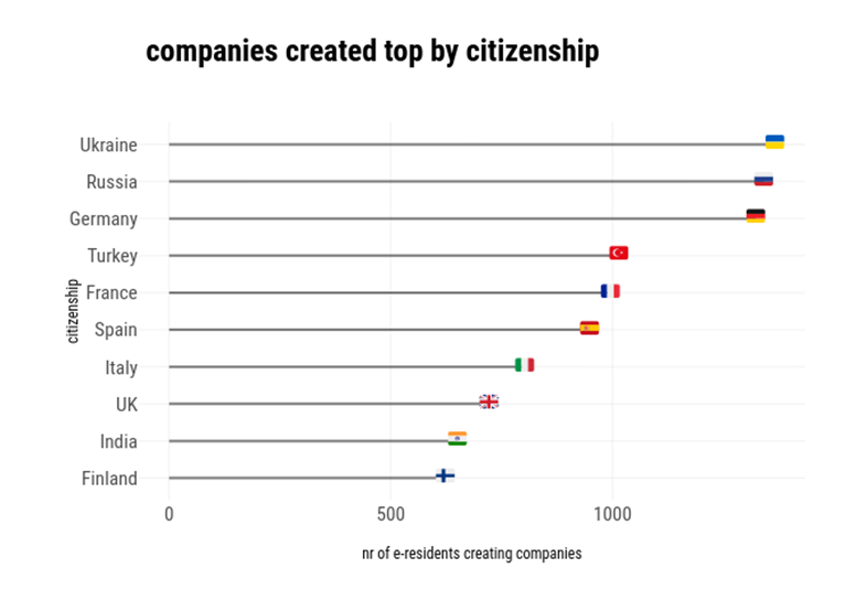 UK interest has ebbed and flowed since Brexit vote
Since the Brexit referendum applications and company registrations have come in waves, Vaga told CET. Estonia was receiving more than one e-residency application a day between the referendum of 23 June, 2016, and the UK's official notification that it would leave the EU on 29 March, 2017. London-based consultant Mark Izatt, who digitally registered his company Mission Critical in Estonia immediately after Brexit said "e-residency is much more convenient: it is easier to run my company in Estonia than it is here in the UK."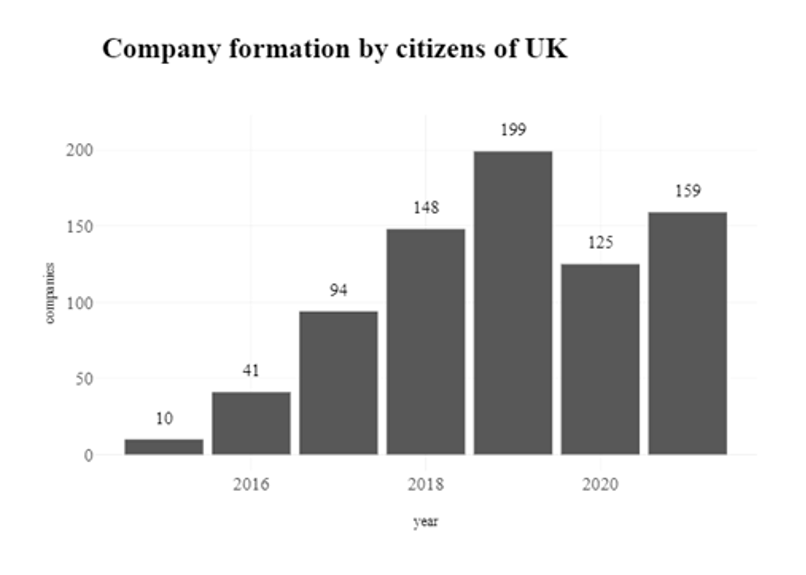 Most of the registrants are entrepreneurs or management consultants, before a 50% drop to the next most common sectors: programming and IT consultancy. The testimony of David Fortune, a partner in security consultancy Saher, fits the common narrative. Brexit had threatened his plans to take part in several EU programmes, when he heard about the e-residency programme through earlier collaborations with the Estonian police and border guard.
Hundreds of countries, thousands of companies, billions of euros
There are currently nearly 87,000 e-residents of Estonia, from more than 170 countries, who have created more than 18,000 companies. The combined turnover of these companies is over EUR 5.5 billion euros and the Estonian state has banked EUR 73 million in taxes and fees since it launched the programme. On an annual basis, around 20% of all new companies and 30% of startups registered in Estonia do so through the e-residency programme.
Brexit is not the only driver of Estonia's e-residency programme, however. The country recently ranked first in the annual International Tax Competitiveness Index with low rates for non-residential businesses, low marginal tax rates on individuals, tax-free status for reinvested profits, speedy incorporation procedures and low registration costs. Vaga told CET that e-residency allows Brits to still reach the EU market in a transparent economy without excessive bureaucracy.
As with all e-residents, Brits are not required to move to, or even visit, Estonia. Rhian French from Andover, near London, is one of many Estonian e-residents who has never set foot in the country. "In the UK, we have Brexit, and that has been quite a concern for me," said French, who promotes mapping agencies and geospatial companies. Her clients support her decision because it "is a very innovative community", she added.