Poland opens new GIPL pipeline, bringing Baltic states into EU gas transit network
Reading Time:
2
minutes
Poland began operating a new pipeline that transits gas from Lithuania on Sunday, 1 May. The launch was particularly timely, as Russian state energy company Gazprom halted gas deliveries to Poland on 27 April. The 508-kilometre, bi-directional Poland-Lithuania Gas Connector (GIPL) had been under construction since 2020.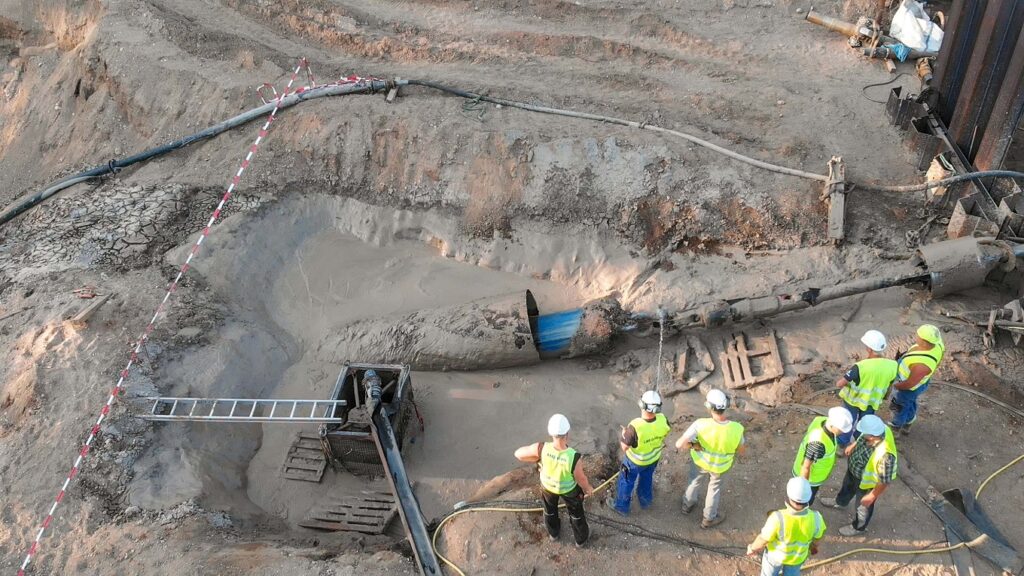 The opening this weekend of the EUR 500mn GIPL pipeline means that gas transit is now operational between the Jauniunai natural gas compression station (GCS) in Lithuania and the GCS in Holowczyce, eastern Poland. The launch also means Estonia, Latvia and Finland are now integrated into the EU's gas transmission system.
"As planned, gas from Lithuania is flowing to Poland from today," Polish Climate and Environment Minister Anna Moskwa tweeted on 1 May. "Poland is safe in terms of energy."
Nemunas Biknius, CEO of Lithuanian gas grid operator Amber Grid, which built GIPL with its Polish counterpart GAZ-SYSTEM, called the pipeline "a milestone" for the energy independence of Lithuania and Poland.
He said "Lithuania and Poland have increased not only their own energy security, but also that of the Baltic States and Finland as a region, which is especially important in the current geopolitical conditions.
"Reliable infrastructure for uninterrupted energy exchanges is a key element in the region's economic growth," Biknius added.
In the medium term Poland plans to open several more pipelines, including the Baltic Pipe, which will transit gas from Norway from October. CEE's largest economy is also building a pipeline with Slovakia, which will enable it to import of liquefied natural gas from the LNG terminal in Swinoujscie, north-west Poland.
Czech Prime Minister Petr Fiala and his opposite number in Warsaw have meanwhile been discussing Poland aiding Czechia's delinking from Russia energy. On Friday Fiala and Polish Prime Minister Mateusz Morawiecki recommenced discussions on building the Stork II gas pipeline, which would enable Czechia to also import gas from Swinoujscie.
According to the Lithuanian Ministry of Energy, the technical capacity for direction from Poland to Lithuania will be 230,000 m3/h or 2.6 GWh/h, from now until 30 September. Meanwhile the interruptible capacity for direction from Lithuania to Poland is currently 217,000 m3/h or 2.4 GWh/h, the ministry added.
When GIPL reaches full capacity in October, Poland will receive with two billion cubic metres (bcm) of gas per year through the pipeline, or around 10% of its annual demand.
The Latvian and Estonian gas transmission system operators also contributed to project financing, 60% of which was provided by the European Commission. Real-time gas flows of GIPL can be monitored on Amber Grid's website.